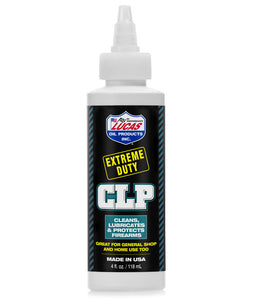 Used and recommended by major firearms manufacturers, Lucas Oil Extreme Duty CLP is designed to clean, lubricate and protect your firearms in one simple step.
Cleans and protects your firearms in one easy step.
Penetrates deep into rusted firearms, freeing stuck parts and aids in cleaning.
Provides long-lasting protection from rust.
Great for general shop and home use too.
Made in U.S.A.